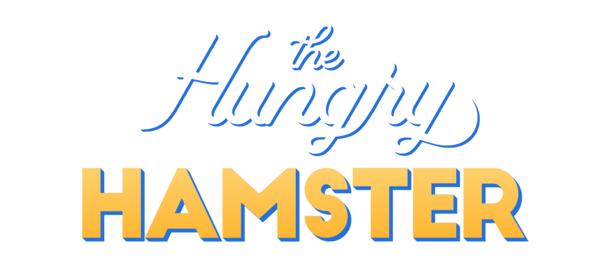 The Hungry Hamster
The aim is to prevent the ever-hungry hamster from getting too chubby. Avoid the falling treats as much as possible, but bear in mind that not all foods are equal - a donut will set you back way more than broccoli. The bar on the right will help you keep track.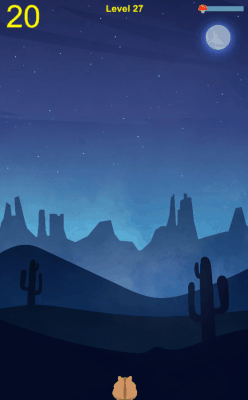 Features and instructions:
If your hamster eats too much food he will double in size.
There are power-ups that will:
1. Return the hamster to normal size
2. Slow down food
3. Reduce food drop rate

Power-downs will:
1. Increase the size of the hamster
2. Speed up food
3. Increase the food drop rate

Special Levels:
1. Double Food Size
2. Inverted Controls
3. Sudden Death
4. Quake
5. Boss at the end of each area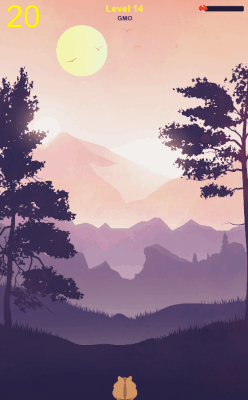 Full game contains 30 levels of increased difficulty, 3 bosses, and 9 types of food.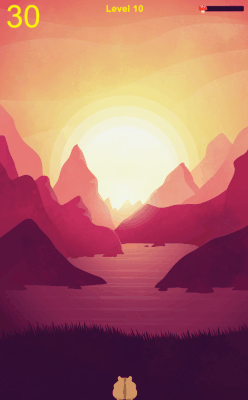 Notice: Feel free to check out either the embedded or an executable version of the demo before making any further decisions.
Controls:
Arrow keys or WASD to control the Hamster. R key to restart the level and P key for pause menu.

Mac OS Users:
If you have trouble starting the standalone download, please try using the itch app: https://itch.io/app
Contact:
Twitter: @citadelgamedev
Purchase
In order to download this game you must purchase it at or above the minimum price of $2.99 USD. You will get access to the following files:
The Hungry Hamster - Windows.zip
51 MB
The Hungry Hamster - Mac.zip
51 MB
Download demo
Comments
Log in with itch.io to leave a comment.
This game is so sweet.My children love it.The chubby hamster is so cute.
Sweet! Very very addicting!
Oh a cute little Hamster game… must be some kids thing eh?
Think again.

Frantic kerosene fueled action and unforgiving difficulty are rubbing off each other in just the right way to bring you the unmatched feeling of success for each stage beaten with 3 stars. I am a functional grown man but i found myself sweating bullets while playing and fist pumping when finally beating those stages that were previously giving me trouble (i am keeping it family friendly here, but just imagine i mentioned that the game was making me it's dog of a female variety)
Loved the visuals in particular, while they might give of an aura of a casual game at first glance, which it is not necessarily the case i still found them fitting and pleasing to the eye.
I have been on the fence about the controls in the beginning. But hey at the end of the day people are defending the Doom 3 shotgun on the internet saying it is adding to the tension of the game, so i will do the same here. The hamster retains some momentum after releasing the movement keys, so you will have to account for that while veggies and similar are flying all over the place, and that is adding to the tension to create a real bullet hell experience of olden days.
I am coming from the age of Commodore 64 gaming. Ross Scott said in the past that the games should still be rated by their hookability rating like back in the day, and that is a notion i fully support. So long story short.
Hookability: 9/10
Thank you very much for this quite detailed observation, we appreciate it! We are very happy to hear that you got hooked since that was kind of the effect we were going for, as we felt hooked while playing the game as well. :)
If you think that 20 seconds are short, you have never played Sudden Death on The Hungry Hamster! Great game!

Such an addictive and fun to play game, although I think I'm gonna avoid certain types of food from now on, I felt like breaking my keyboard when I couldn't avoid some pumpkin with 1 sec left on the clock :)
It can be frustrating at times, but since you get invested that much, you also feel great after beating the level. :)
Really cool game! I tried the browser version really nice conecpt. I would just say its a little bit hard to control though the player slides too much. Loved the visuals and the music however some particles in the game would make it even better.
Also i found it a little bit too hard.
Thanks for feedback, really appreciate it. :)

Yeah, the amount of sliding is intentional, but the hamster can be kept under control by making more concise moves.

The game is difficult and it gets even harder later on, but in our experience, anyone who invested a bit more time in the game got a lot better eventually, and that first area was a breeze for them later on.

But we will definitely consider adding an easier difficulty in the future.